Hello, I'm Adam Gashlin, a computer programmer and aspiring game designer.
I dream of a game about learning to program, where the player gains power to manipulate the game world by mastering programming techniques. I hope to make this game some day.
For some writing along these lines, check out my blog.
Game Design and Development
I have made a few small game prototypes: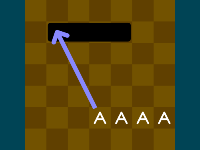 Fitting Words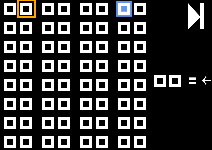 PrograMaze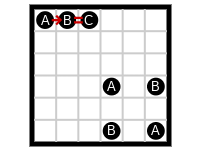 Various Rules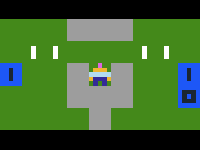 Add Man 2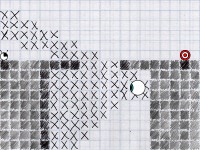 A Change of Plans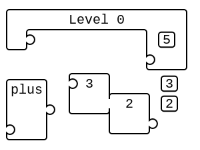 Stack Puzzle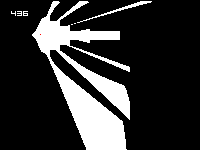 Around Every Corner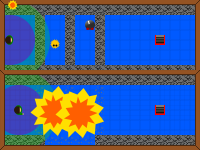 Master Exploder
See my list of games for more!
I've participated in several game jams and competitions:
I wrote UI and save code for the PS3 title Medieval Moves: Deadmund's Quest.
Game Music
I enjoy video game soundtracks and have worked on several projects for extracting and replaying the raw music data embedded in games.
vgmstream is a decoder for 200+ audio file formats, many exclusive to games. It is permissively licensed and has been used in several other projects. I haven't been involved directly for several years, but it's still going strong!
USF is a format for storing music from Nintendo 64 games, using Neill Corlett's PSF container. 150+ soundtracks have been extracted in this format, for playback with a stripped down N64 emulator.
I built a bunch of small tools for extracting and converting archives and audio formats used in various games, see also ww2ogg.
I own a small collection of original soundtracks and arranged albums.
Low-level development
I've enjoyed the game of trying to do things on the bare metal:
Neon64 is a NES emulator which runs on the N64. I wrote it in MIPS assembly, along with the assembler and a loader to run it with a Gameshark. It works well enough to enjoy playing games. v2.0 is shaping up to be much better.
Escape from Pong is a 1KB NES game which got into Debian somehow.
Nestify is an NES implementation of the classic Mystify screensaver.
---

agashlin@gmail.com